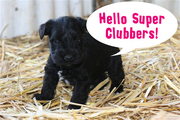 The Hermione puppy is the new mascot of SCplus. He is also a mediator and is coming to the SCplus headquarters at the 1/2/2012.
What the hermione puppy said
Edit
Hi! My name is Hermione and I am the offical SuperClubsPLUS puppy!
I have just arrived @ SuperClubsPLUS Headquaters! I'm having a super time already with the SCP gang.
Check my profile later today, I'll be uploading my welcome video ;)

Woof! (bye)
Ad blocker interference detected!
Wikia is a free-to-use site that makes money from advertising. We have a modified experience for viewers using ad blockers

Wikia is not accessible if you've made further modifications. Remove the custom ad blocker rule(s) and the page will load as expected.